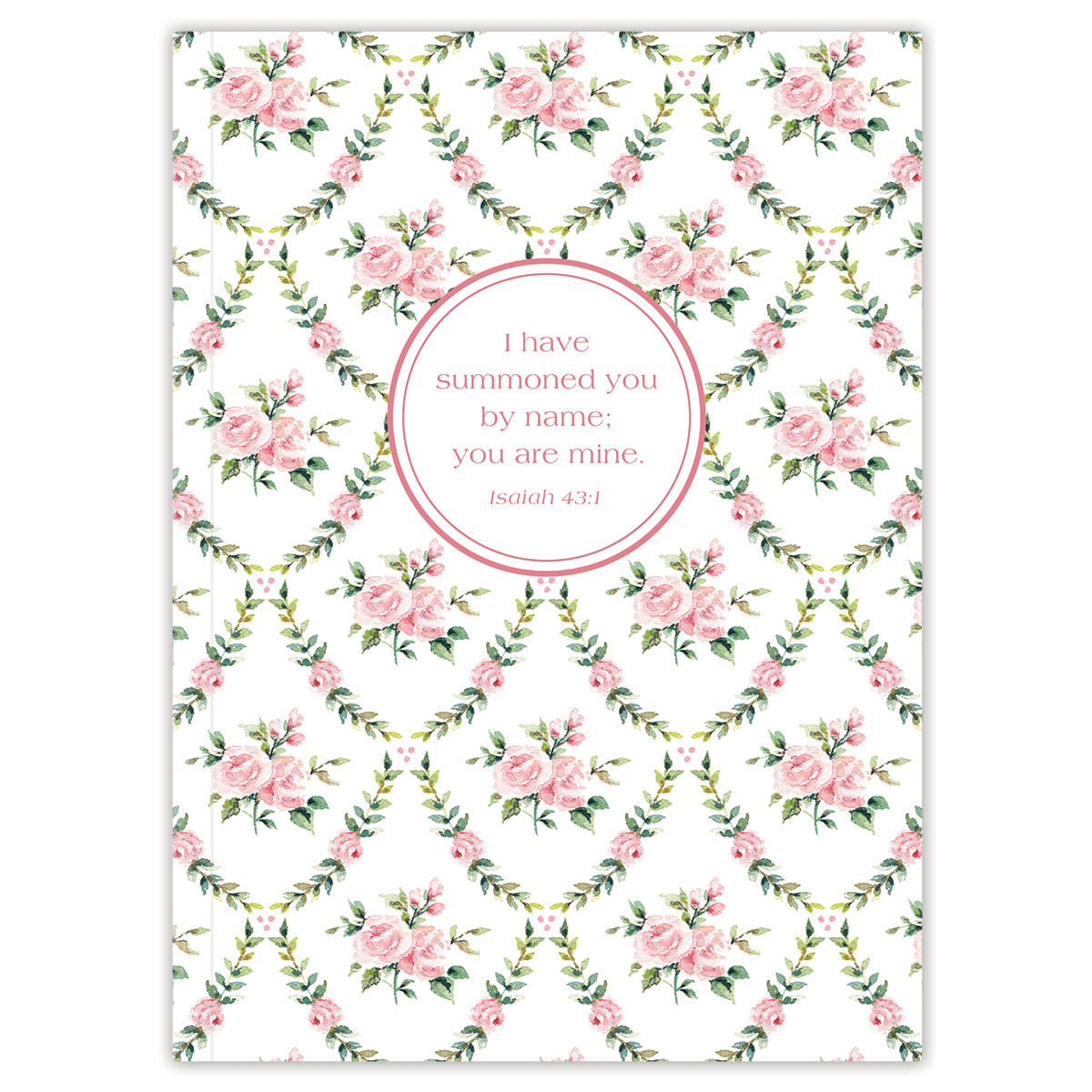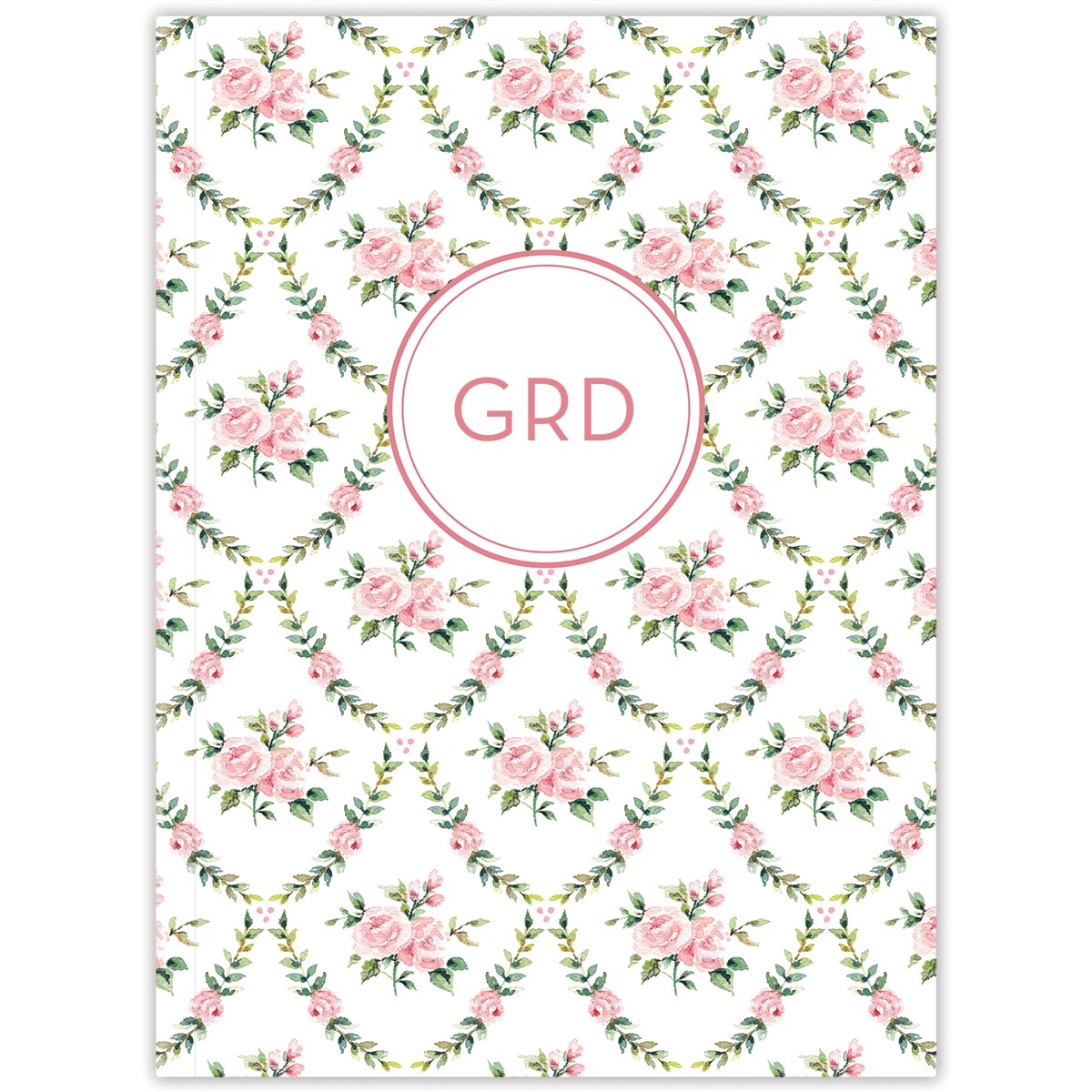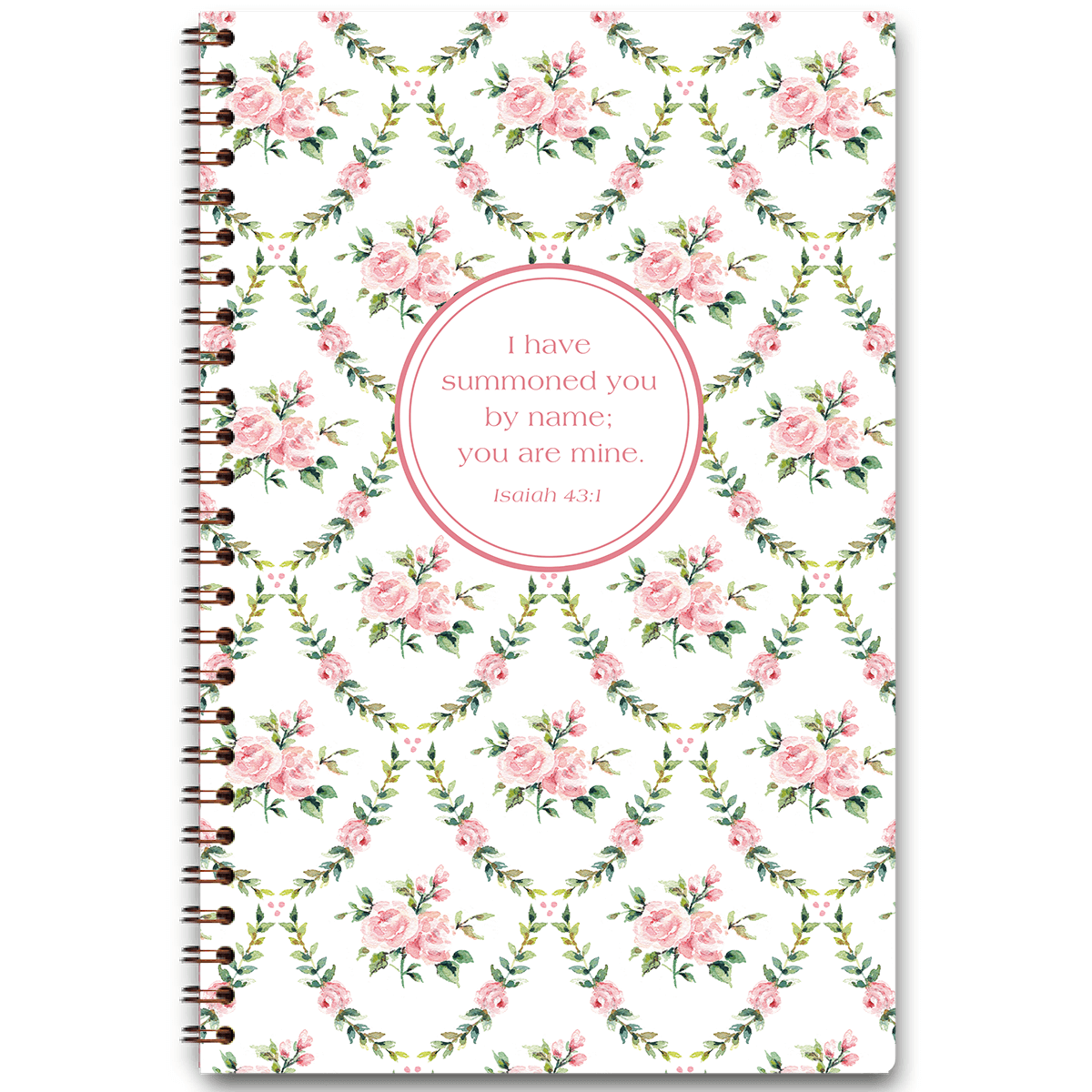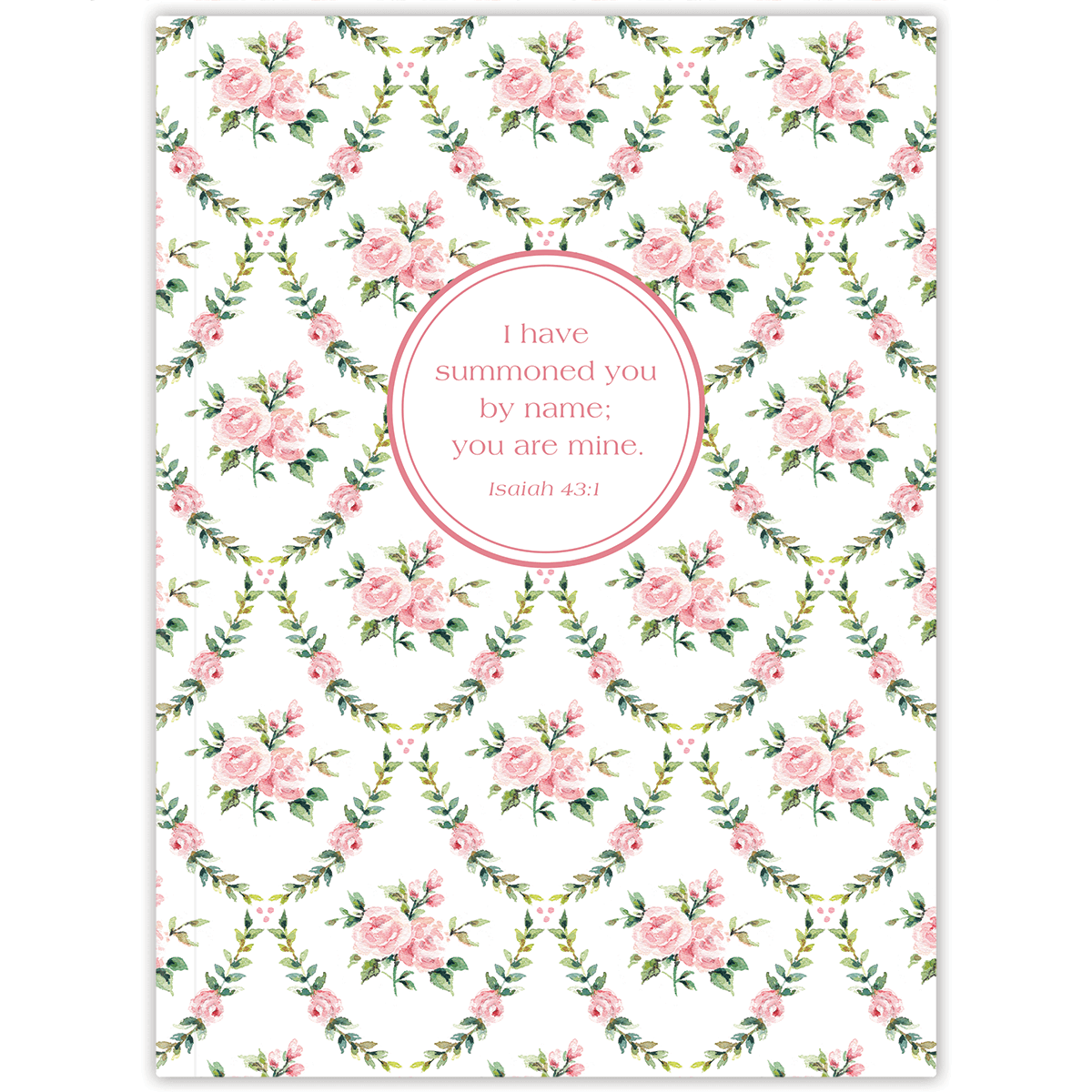 Rose Garden by Lydia Carraway
Add Gift Box & Gift Note:
No
Binding Type:
Softback Lay-Flat
Tears of Sorrow turned into Joy in the Morning
At first glance it was a reaction of "Oh, it beautiful! You got me a journal! You know I've been wanting to write more!". She did not realize in the moment that the three letters were her initials. Then she opened the journal and began reading the dedication page I wrote for her. She became silent as she read. She usually reads out loud. Then she bowed her head and began crying. She's been through a rough year and has been through a very tough life experiencing an assassin's gunshot meant for her missionary father when she was only 16, then having to relocate and not being able to say goodbye to her friends in Puerto Rico, numerous disappointments, betrayal, personal sickness, having to retire to take care of her elderly mother, and so on. I gave her a moment to grieve. I was not expecting tears. I got up and hugged her. It was a beautiful morning as she began reading out loud the verses with her name on them. She was reminded of God's faithfulness and love.
A few days have gone by and I have noticed the journal next to the night stand by the chair she sits on during morning devotions. She's writing her thoughts. She plans to give the completed journal to our daughter next Christmas. I am so proud of by beautiful wife of 38 years!
I have been happy with every purchase. Wonderful gifts for the whole family
Beautiful and wonderfully personalized.
Graciously Beautiful
Rose Garden Journal, truly love it! This was a gift and she was truly touched with the beauty of this journal. Having her name on each page made it so personal and loving. Thank you PaperSunday!
Experience the Paper Sunday Difference

Are you tired of ordinary journals that lack meaning and inspiration?  At Paper Sunday, we believe journaling should uplift your soul.  Here's why you should choose our journals:
Personal Connection with God: Each page features personalized scripture, deepening your relationship with God.
Scripture Selection: Each journal is one of a kind, featuring a personalized selection of scriptures that ensure no two journals are the same.
Artist-Designed Covers: Our covers are designed by talented artists with designs that serve as a daily reminder of the beauty and depth of your spiritual journey.
Premium Quality: Crafted with the utmost care, our journals feature high quality sustainably sourced paper and showcase seamless binding options.
Smyth-Sewn Binding:

 

Exceptional durability and ability to lay flat when open.
Meaningful Gifts: Ideal for gifting occasions, showing your care for someone's faith journey.
Made in the USA: We are proud to be 100% made in the USA, from design to materials to printing.
Satisfaction Guarantee: If you are unhappy with the product let us know and we will make it right.
Personalization Features
Your Name in Scripture:Personalized with a unique scripture on every page.
Cover Initials (optional):Add personalization to your cover with space for 1-3 characters.
Gift Note (optional):

 

Include a note of up to 750 characters, beautifully printed inside the book.
Translation:

 

Pick your preferred Bible translation
Specifications for the Journal
Cover Designed by acclaimed artist Lydia Carraway
Pages: 144 inside pages
Personalized Scriptures:

 

72 unique scriptures per journal.
Cover:

 

Heavy weight card stock laminated in soft touch velvet for durability
Inside paper: 70# uncoated sustainably sourced paper
Dimensions:  6"x 8.5"
Lay-Flat Binding:

 

Choose between Smyth sewn hardback and soft back, or wire coil spiral
Gift Box (optional):

 

Heavy weight, 2-piece branded gift box
Production time: We take pride in crafting each of our made-to-order custom products with the utmost care and attention to detail.  Our production process typically requires 3 business days (excluding weekend and holidays) before your order is ready to be shipped.
Shipping: To cater to your specific needs we offer a range of shipping options. Whether you require overnight, expedited, or standard shipping we have options that suit your preferences.
Free Shipping Options: Standard shipping (5-14 days) is free for all orders over $50, expedited shipping (2-3 days) is free for orders over $100.