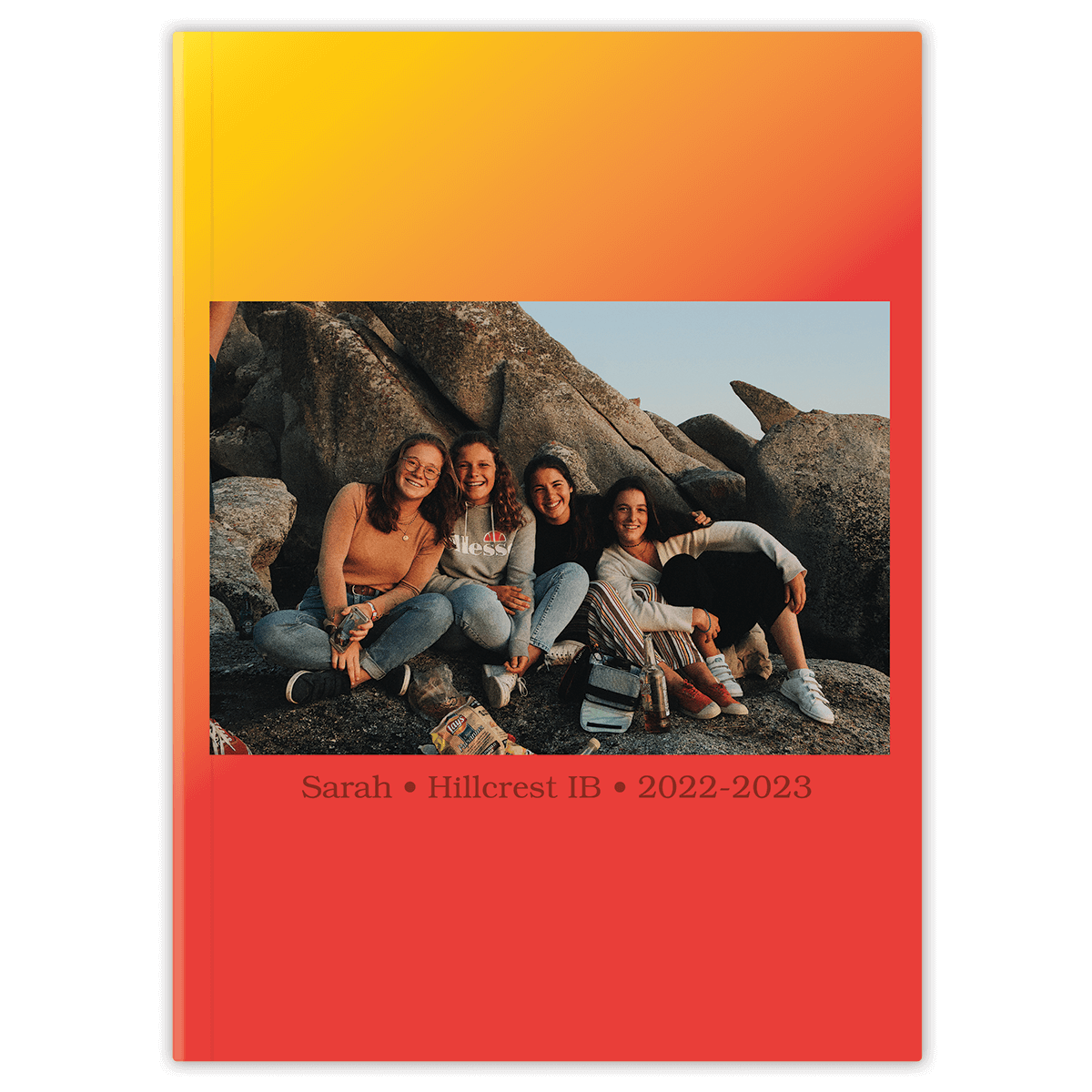 Your Custom Cover (Planner)
Add Gift Box & Gift Note:
No
Binding Type:
Softback Lay-Flat
I'm giving this as a gift and she is going to absolutely love it. The personalized verses are exactly what I was hoping for.
Personal planner
I love love my planner! I order one every year. I have splurged the last 2 years and used my photos. It is expensive but worth the extra money!
Gift
Have bought a few now and love each one. Sometimes I get stuck with trying to get it together but they are always so helpful. I have given all of them as gifts and everyone loves them. Can't wait to give another one.
LOVE my planners!
I have purchased several in the past and purchased 4 this past Christmas, 3 with personalized covers. I love everything about Paper Sunday from what they create, pricing, receiving the product in a timely manner AND customer service. Everyone I gave a planner to loves theirs as well. I tell everyone about it and where they came from. I carry my planner in my purse so people see it and always ask "how did you have that made?" then i show them the inside with my name on each page within a verse.
Thank you, keep doing what you are doing!
Loving my planner
I love my planner and everything about it. Spending time being grateful is one important activity and this planner makes it easy! I love the scripture readings too and the daily devotionals from Paper Sunday are a definite must! Love these products and all that come with them.
Your Custom Cover Planner
It's here! Paper Sunday has brought you fully Customized Covers for your planner! Ideal for group event bulk ordering or for the perfectly unique gift. Add interior names, after you complete your design, in one easy step. Perfect for bulk orders! Ideal for family reunions, retreats, conferences, bible study, baptism, and wedding party gifts. The custom cover option is recommended for desktop use in order to maximize the design experience.

Experience Planning with a Purpose
Are you tired of ordinary planners that lack meaning and inspiration?  At Paper Sunday, we believe in blending organization with spirituality to create planners that uplift your soul.  Here's why you should choose our planners:
Personal Connection with God: Each page features personalized scripture, deepening your relationship with God.
Scripture Selection: Each planner is one of a kind, featuring a personalized selection of scriptures that ensure no two planners are the same.
Flexible Start Date: Begin your planner anytime, with options for all 12-months.
Purposeful Design: 144 pages balance spiritual reflection with practical organization
Artist-Designed Covers: Our covers are designed by talented artists with designs that serve as a daily reminder of the beauty and depth of your spiritual journey.
Premium Quality: Crafted with the utmost care, our planners feature high quality sustainably sourced paper and showcase seamless binding options.
Meaningful Gifts: Ideal for gifting occasions, showing your care for someone's faith journey.
Made in the USA: We are proud to be 100% made in the USA, from design to materials to printing.
Satisfaction Guarantee: If you are unhappy with the product let us know and we will make it right.
12-Month Planner:
Comprehensive Yearly View: See your entire year at a glance, helping you prepare for long term goals and events.
Monthly and Weekly Views: Enjoy structures monthly and weekly layouts, providing a balanced organization of your schedule, tasks, and spiritual reflections.
Consistent Spiritual Guidance: Receive personalized scripture on every page, bringing daily spiritual inspiration. 
Ideal for Year-Long Planning: Perfect for individuals who refer to have a comprehensive view of their year, allowing for consistent spiritual growth.
Specifications:
Pages: 144 inside pages
Personalized Scriptures: 72 unique scriptures per planner
Cover: Heavy weight card stock laminated in soft touch velvet for durability
Inside paper: 70# uncoated sustainably sourced paper
Smyth-Sewn Lay-Flat Binding: This gold standard technique involves sewing together individual sections of the journal, creating an exceptionally durable and seamless binding.

Dimensions:
Soft-back:  6" x 8.25" (Smyth-sewn lay-flat binding)
Hardback: 6.25" x 8.25"  (Smyth-sewn lay-flat binding)
Wire Coil: 5.5" x 8.5"  (Wire bound, coil binding)
Production time: We take pride in crafting each of our made-to-order custom products with the utmost care and attention to detail.  Our production process typically requires 3-4 business days (excluding weekend and holidays) before your order is ready to be shipped.
Shipping: To cater to your specific needs we offer a range of shipping options.  Whether you require overnight, expedited or standard shipping we have options that suit your preferences.
Bindings
Paper Sunday has the highest quality and most durable bindings of any journal company on the market! Our lay-flat Hardback and Softback journals open all the way up for comfortable writing on both sides of the journal spine. Of course, we have our original Wire Coil Spiral binding that has been loved since our founding. Whichever binding you choose, our journal is the perfect place to unpack your dreams, write down your prayers, and inspire your day!
BINDINGS:
Hardback Lay-flat – 6.25" x 8.5" (library bound lay-flat book)
Softback Lay-flat – 6" x 8.25" (lay-flat, soft-touch velvety smooth cover)
Wire Coil Spiral

–

5.5" x 8.5" (wire bound, soft-touch velvety smooth cover)
Personalization
Your Name in Scripture: We personalize each scripture to include your name!
Cover Initials (optional): Add personalization to your cover! Choose 1, 2, or 3 letters for your cover: initials, a name or a word.
THE JOURNAL:
144 Total Pages – Lined on front and back
72 different personalized scriptures - individually selected for each unique journal
Bible Translations: Standard & King James
Language Translations: English & Spanish
Made in the USA
ADDITIONAL PERSONALIZATION FEATURES:
GIFT NOTE: Add a personalized message which is printed and bound in a journal to create lasting memories. Gift Box: Stylishly gift box to make your gift even more perfect! (Gift Box included with Gift Note Purchase)
Shipping
Since each planner is custom-made to order, please allow us 4-5 business days to personalize and print it, before it is shipped. 
Days needed to make your journal:
Softback Lay-flat: 4 Days
Wire Coil Spiral : 4 Days
Hardback Lay-flat: 5 days
*When all the items in your order are ready, they will ship at one time. 
Standard shipping (10-14 business days) is free on all orders over $50. Faster shipping options (1-3 business days) are also available at checkout.